This is a simple cross-platform FTP server. Useful when you need to run a FTP server for a short period of time, eg. to transfer update files from a remote system from you laptop, jump host or similar setup.
The software runs on Windows, MacOS and Linux. It's open-source and free to use for everyone.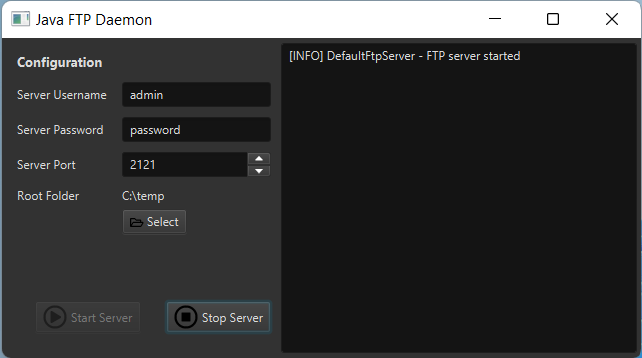 Visit the GIT repository for more information and go here to download.